Certificates Of No Impediment Official Translations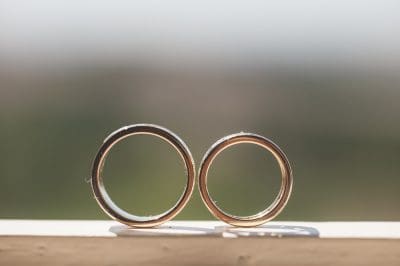 At Efffetti, we excel in providing wedding documents translations, an essential service for all couples planning to tie the knot in Italy. Our specialized package includes the official translations of vital documents like Certificates of No Impediment (for British citizens), Divorce Certificates, and other wedding-related documents, all certified by Italian Courts.
Our services have been designed to address the changing needs in the wake of Brexit, helping you register births abroad, secure dual citizenship passports, and navigate the procedures for weddings in Italy, particularly for divorced Canadians, Americans, and British citizens. Beyond wedding documents translations, we also offer official translations of Birth Certificates, Residency Certificates, ID cards, Driving Licences, Diplomas, and other Vital Statistics certificates. Efffetti is recognized as a registered translator under the British Government FCDO Directory.
Our comprehensive package comes inclusive of all necessary tax seals, court fees, and postage, whether the destination is your local town hall, your wedding planner, or back to you. If you're uncertain about the paperwork and procedures for marrying in Italy, Efffetti offers a 30-minute consultancy service to guide you through the process. This service extends to all nationalities and complex situations, including spouses of different nationalities, specific residence of the spouses, missing documents, or difficulties dealing with local authorities.
To request your personalized wedding documents translations package, please visit our dedicated translation website.
We look forward to assisting you on your journey towards a beautiful Italian wedding.
Enquire below to be contacted by one of our Wedding Planners in Tuscany and Italy
Privacy
*By inquiring through this site, you agree to the privacy policy terms. Your registration implies agreement to receive updates, information and more generically, communication from this site administrators and representative and from the team of Efffetti Wedding Planners In Tuscany and Events in Italy in relation to your request. Your information is kept and used according to the Legislative Decree N° 196/2003. Efffetti will not sell, rent or pass your data to any third party without your prior written approval. Under art. 7 of the Legislative Decree N° 196/2003 it is your right, among other things, to know your how your personal data treated is by us, in addition to requesting its integration, correction or deletion.
An Italian wedding coordinator will reply to you requesting a non-binding call, which will help you and us focus on the exact requirements for your wedding.
Certificates Of No Impediment Official Translations