Name Change After a Wedding in Italy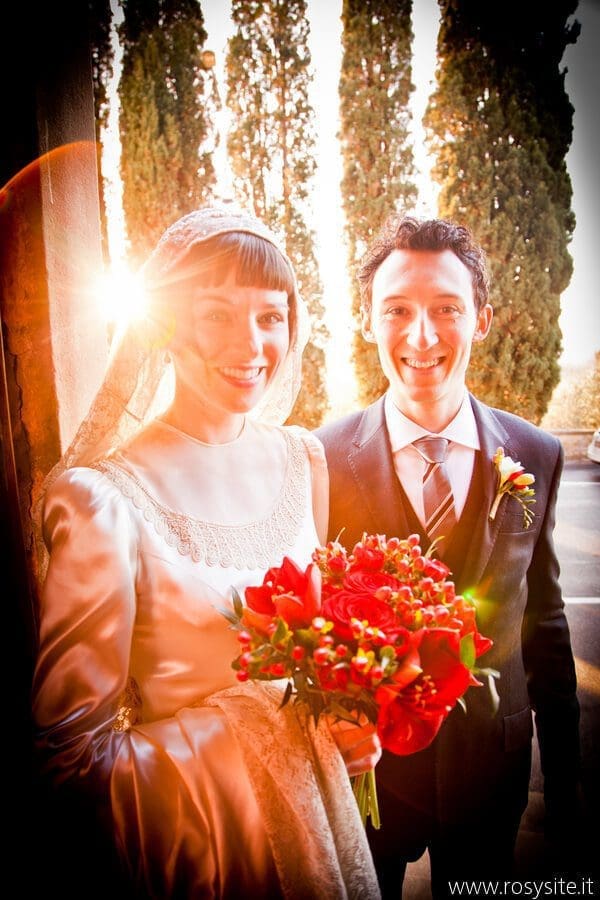 Changing your name as an effect of your wedding in Italy? Many brides ask me about changing their surname as an implicit effect of their wedding in Italy. Some brides ask me to have different names (other than those in their passport) reported on their marriage certificate. And some brides are worried that, by effect of their wedding in Italy, their surname will automatically change to that of their husband's.
Let me try to explain the matter of name changes in Italy (regardless your nationality).
In Italy, we do not change our surname, never, not because of a wedding or whichever other reason unless a court, after a serious and dramatic reason, allow us to do so. Also, we cannot change our middle names nor skip them in official documents, at all!
In Italy, our Vital Statistics office, Registrar (Anagrafe) are very serious about our names, and we are generally recognized by full name plus birthdate, birth place and "Codice Fiscale" (which is a code created by these data altogether). We will be forever named with our given names and surname. The only reasons why a court will consider a name/surname change and approve the change is when the surname can recall offensive words (especially if associated to the given name) or for security reasons. This is why on your (and our) marriage certificates we never ever mention a "surname after the wedding" for the bride.
And children? Babies in Italy take by default the surname of the father who recognized them. If the parents were married at the time of the birth, this is automatic, if they were not, the father will have to make an additional document recognizing the child. A child can have the mother's surname in case he/she was not recognized or if explicitly both parents agree to do so and this is to be decided at the moment of the birth registration, after that, any name change will have to pass through the court approval.
This is valid for Italy and in Italy, of course when you come to Italy to get married you will be able to apply for a surname change in your homeland showing your marriage certificate.
In case of further doubts you can contact us, and we will be glad to have a consultation call with you at your convenience.
Enquire below to be contacted by one of our Wedding Planners in Tuscany and Italy
Privacy
*By inquiring through this site, you agree to the privacy policy terms. Your registration implies agreement to receive updates, information and more generically, communication from this site administrators and representative and from the team of Efffetti Wedding Planners In Tuscany and Events in Italy in relation to your request. Your information is kept and used according to the Legislative Decree N° 196/2003. Efffetti will not sell, rent or pass your data to any third party without your prior written approval. Under art. 7 of the Legislative Decree N° 196/2003 it is your right, among other things, to know your how your personal data treated is by us, in addition to requesting its integration, correction or deletion.
An Italian wedding coordinator will reply to you requesting a non-binding call, which will help you and us focus on the exact requirements for your wedding.
Please Note: After filling in the form, please make sure you check your inbox for our reply, if you do not see any, please look into your spam folder. It may happen that our reply email are captured by spam filters, if so, please add our address to your white list. Thanks
Name Change After a Wedding in Italy