Exclusive Wedding Borgo near Pisa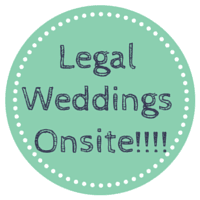 This ancient hamlet ("borgo" in Italian) is a luxurious and charming destination, a hidden gem of Tuscany surrounded by history and nature. Sitting on the top of a hill, amongst ancient olive groves, this private village lies between the beautiful cities of Pisa, Florence and Siena. Originally a castle, during the years it has become a private luxury country retreat. Nowadays, after a complete renovation in 2003 under the guidance of the Italian Fine Arts Commission, the whole village was transformed into an exclusive and exceedingly private resort. This amazing hamlet encompasses a main building with six luxury suites and is surrounded by the original farmhouses, beautifully restored and divided to form a private village.
Position
Located just 40 minutes form Pisa Airport, an hour from Florence Airport and 10 minutes from a major train station in Pontedera.
Wedding reception at the hamlet:
The Hamlet has a fantastic view, position and food. Though having it in exclusive usage is almost impossible between May and September. Apart from August (when a full week stay is strongly encouraged) you can rent it for a minimum stay of 3 nights. All the wedding guests can be accommodated in the hamlet (there is a total of 74 apartments) and a special wedding reception in an exclusive area will be reserved for your Tuscan wedding at no additional cost. A typical Italian wedding reception can take place under an outside area, covered by a permanent marquee, and having the open bar served inside the "Enoteca" (once the wine cellar) where music can be played for dancing (inside area ex-wine cellar of the Borgo).
With their internal restaurant, you will not need to hire catering and food for your Tuscan wedding reception, which will be exquisitely prepared by the prized cook at the restaurant.
Wedding Ceremony
Legally binding weddings can be solemnized onsite or at the local town hall nearby (1 km). At the venue you can also perform symbolic blessings or humanist ceremonies without legal validity. These may take place in one of the areas of the main palace or in the big private garden of the hamlet.
The hamlet offers a shaded external area for the celebration, in the case of bad weather or the usage of the private garden for the celebration, there is a small fee to be paid to prepare the area for your wedding ceremony.
Catholic or Protestant weddings can take place at the nearby Church.
Additional Details
Accommodation: The Hamlet has 74 apartments (only 50 of which can be rented) of different sizes that can accommodate between 1-2 and up to 4-6 people, with or without a private garden. Outside the hamlet there are many other villas with apartments and a shared pool, managed by the same managers as the hamlet, which can be used for a more country style of accommodation.
Services: two swimming pools (1 of which is heated during the cold season). Apartments are located in the refurbished farm buildings and offer simple but comfortable self-catering accommodations. All of the individually furnished apartments are equipped with satellite TV, a microwave, air-conditioning, multilingual concierge service (Italian, English, German and French) and WIFI internet access almost everywhere.
Enquire below to be contacted by one of our Wedding Planners in Tuscany and Italy
Please Note: After filling in the form, please make sure you check your inbox for our reply, if you do not see any, please look into your spam folder. It may happen that our reply email are captured by spam filters, if so, please add our address to your white list. Thanks
*Read here our Privacy Policy
Privacy
*By inquiring through this site, you agree to the privacy policy terms. Your registration implies agreement to receive updates, information and more generically, communication from this site administrators and representative and from the team of Efffetti Wedding Planners In Tuscany and Events in Italy in relation to your request. Your information is kept and used according to the Legislative Decree N° 196/2003. Efffetti will not sell, rent or pass your data to any third party without your prior written approval. Under art. 7 of the Legislative Decree N° 196/2003 it is your right, among other things, to know your how your personal data treated is by us, in addition to requesting its integration, correction or deletion.
An Italian wedding coordinator will reply to you requesting a non-binding call, which will help you and us focus on the exact requirements for your wedding.