Wedding Planning Services In Italy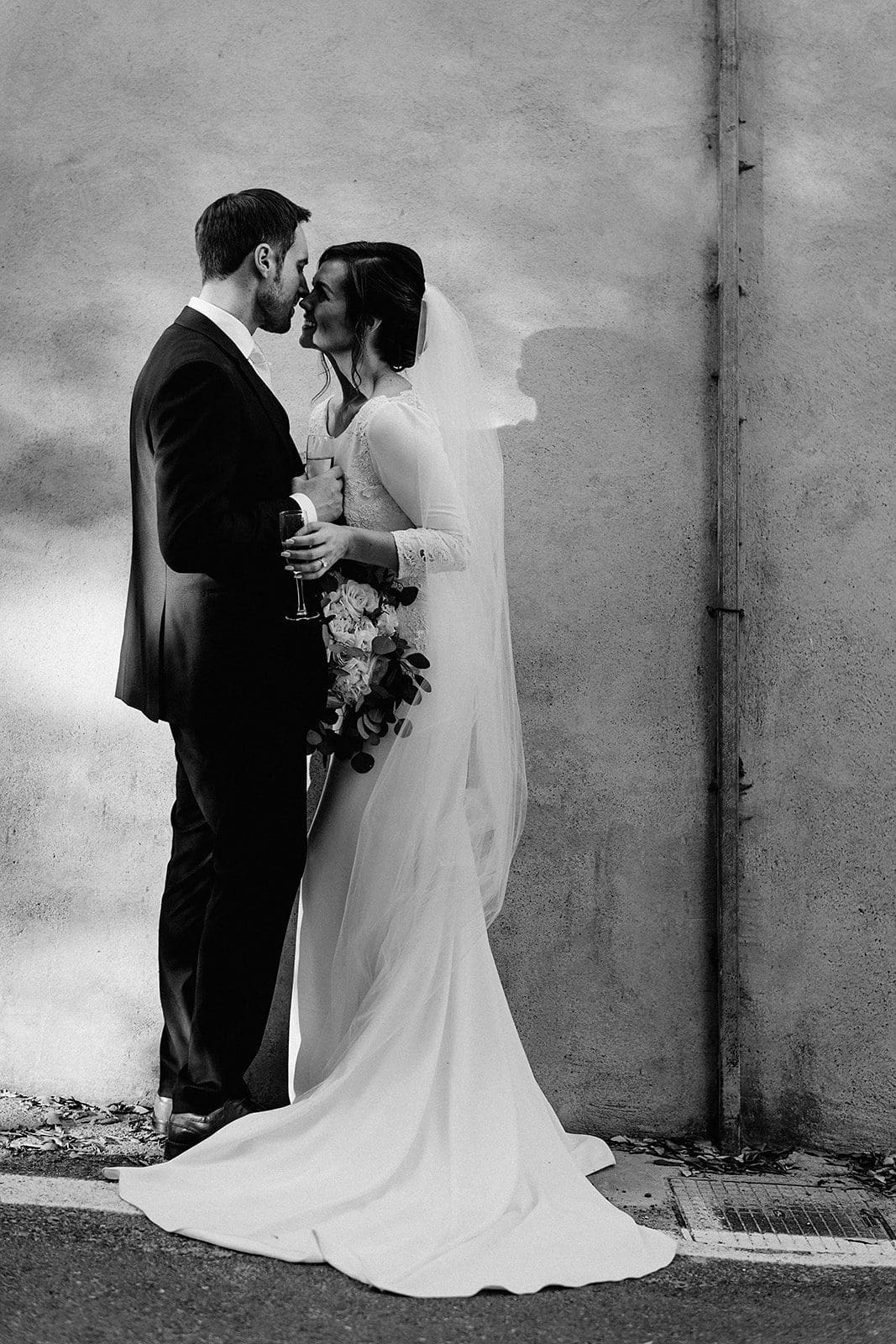 We help you plan your wedding in Italy from A to Z
At Efffetti, we're your dedicated Italian wedding planners, bringing your ideal wedding in Italy to life. Whether you're dreaming of a picturesque wedding in Tuscany, a Venetian romance, an idyllic Lake Como ceremony, an Amalfi Coast extravaganza, or a festive Sicilian celebration, our team ensures the highest standards in wedding services in Italy.
Adopting a customizable approach, we curate and coordinate your wedding day in Italy to align with your unique needs and personal tastes. This includes providing translations for weddings in Italy to facilitating a symbolic celebrant in Tuscany and Italy. Rely on Efffetti to consistently deliver world-class services, making your Italian wedding an unforgettable experience.
Explore our extensive list of services below.
Pre-wedding meeting with bride and groom
Assistance with legal matters and paperwork
Booking the ceremony location (town hall, church, private villa, castle, etc.)
Floral arrangements for the ceremony and reception
Scouting and management of the reception location (villa, castle, palace, beach resort, etc.)
Wedding Lighting
Catering services
Transport (from luxury wedding cars to minibuses)
Fireworks, candle boxes and floating lanterns
Wedding favours
Side activities
Co-ordination on the wedding day
Any additional ideas you may have or suggestions you may have
Naturally, you may require only select services from the ones listed above. You're also welcome to request a standalone wedding consultancy, which will be separately quoted. Our Efffetti wedding services in Italy are fully customizable, allowing you to decide the extent of our involvement based on your preferences and needs. Whether you need translations for weddings in Italy, or a symbolic celebrant in Tuscany, we've got you covered.
Your comfort and trust in our approach is paramount to us as your Italian wedding planners. Our dedicated wedding coordinator will keep you abreast of all details, changes, and progress, and will be readily available whenever you need them. Feel free to inquire without obligation. One of our consultants will promptly respond to any questions you may have about our comprehensive wedding services in Italy.
Since 2007
With 17 years experience in marketing and event management and specific event expertise, Francesca founded Efffetti Wedding in Tuscany in 2007. Efffetti has since grown and expanded throughout Italy and with this wealth of knowledge we now also provide training and cooperate with new wedding professionals and wedding planners.
Enquire below to be contacted by one of our Wedding Planners in Tuscany and Italy
Please Note: After filling in the form, please make sure you check your inbox for our reply, if you do not see any, please look into your spam folder. It may happen that our reply email are captured by spam filters, if so, please add our address to your white list. Thanks
*Read here our Privacy Policy
Privacy
*By inquiring through this site, you agree to the privacy policy terms. Your registration implies agreement to receive updates, information and more generically, communication from this site administrators and representative and from the team of Efffetti Wedding Planners In Tuscany and Events in Italy in relation to your request. Your information is kept and used according to the Legislative Decree N° 196/2003. Efffetti will not sell, rent or pass your data to any third party without your prior written approval. Under art. 7 of the Legislative Decree N° 196/2003 it is your right, among other things, to know your how your personal data treated is by us, in addition to requesting its integration, correction or deletion.
An Italian wedding coordinator will reply to you requesting a non-binding call, which will help you and us focus on the exact requirements for your wedding.
Wedding Planning Services in Italy