Wedding in Tuscany – "Gold" for small and customized weddings
If you are looking to have a smaller wedding or to have elements that you can customise, please have a look at some options below that will suit your wedding needs.
A civil, legally binding wedding can be performed in the historical medieval town halls of either Lari's castle, Pisa's "Palazzo Gambacorti", Certaldo, Volterra, Fiesole, Lajatico, Palaia, Peccioli or San Miniato. These town halls are recommended as they are all authentic, historical and not "crowded" venues for legally valid weddings. All of them allow the couple to enjoy their wedding without time constraints or difficulties with finding an available date. The actual ceremonies are celebrated in beautiful medieval wedding halls, decorated stone courtyards, castle terraces or in frescoed rooms. The package includes the following:
"Never-alone package", includes a wedding coordinator that will assist and be with you during any fundamental meetings for your wedding and during the wedding ceremony
Consultancy and precise explanation of the requirements for a valid civil wedding in Italy
For CIVIL WEDDINGS:
Paperwork filing and assistance
Support in choosing an available town hall ♥
Booking and scheduling of the needed meetings with the chosen town hall
Schedule of appointments with the consulates (for USA and Australian citizens and those consulates that need the couple's presence), and delivery of the Nulla Osta on behalf of the couple meeting with the consulate (for UK and Canadian citizens)
Fee for the local legalization/Apostille for the Nulla Osta when needed
Interaction with the local authorities for the release of needed certification due to a wedding of non-Italian citizens
Italian to English, French to English or Portuguese to English interpreter (compulsory by law) swearing the simultaneous translations during the declaration of intent and the wedding day
Marriage license delivered in the formal format (according to your nationality it will be in multilingual or legalized, translated and certified at the local court + your consulate) for you to register the wedding appropriately in your home country. Including, where applicable, certified true translation Apostille/legalization, including due stamps and seals
Two witnesses if needed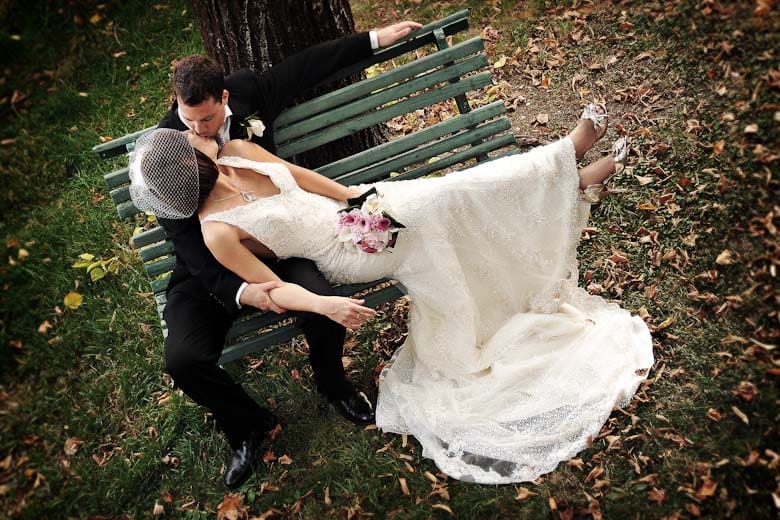 For SYMBOLIC WEDDINGS:
Celebrant fees (one of our team members) are included in the case of a symbolic wedding
Either a rose or gerbera, rounded bouquet for the bride and buttonhole for the groom
Upgrading to a full wedding planner in Tuscany service is possible, with a small price addition. This full wedding package will include the management of:
Wedding planner throughout the wedding day (not just until the ceremony)
Accommodation
Wedding reception
Wedding cake
Wedding guests' gifts
Wedding photographer / video
Bridal and guest's make-up and hairstylist
Wedding music (DJ or live with equipment rental management)
Wedding flowers and decorations (the bridal bouquet and one buttonhole are included as mentioned above)
Transportation
Bridal car
Any other wedding related service management
(Fees of the direct costs for the above-mentioned services are not covered by the package) Save around 500€ on your wedding in Tuscany.
Cost: EUR 2.500 (Includes taxes, all administrative costs, agency's travel expenses, unlimited conference calls and email, and fees for the explicitly mentioned wedding costs) The price does not include anything that is not mentioned above.
UPGRADE to a full planning package for only an additional 500€. This is a discounted price we can grant to the first 3 confirmed weddings under this package. Inquire below for more info.
♥ If you prefer a different town hall, there might be an additional price to be added due to the town hall's distance/complexity.
Please fill in the form below to enquire about the Gold Wedding in Tuscany Package selecting the promocode GOLDW.
Enquire here for the Gold Wedding in Tuscany Package. You will be contacted by one of our Wedding Planners in Tuscany and Italy
Please mention if you want to have the full wedding coordination add on in the notes field
Please Note:
After filling in the form, please make sure you check your inbox for our reply, if you do not see any, please look into your
spam folder
. It may happen that our reply email are captured by spam filters, if so, please add our address to your white list. Thanks
*Read here our Privacy Policy
Privacy
*By inquiring through this site, you agree to the privacy policy terms. Your registration implies agreement to receive updates, information and more generically, communication from this site administrators and representative and from the team of Efffetti Wedding Planners In Tuscany and Events in Italy in relation to your request. Your information is kept and used according to the Legislative Decree N° 196/2003. Efffetti will not sell, rent or pass your data to any third party without your prior written approval. Under art. 7 of the Legislative Decree N° 196/2003 it is your right, among other things, to know your how your personal data treated is by us, in addition to requesting its integration, correction or deletion.
An Italian wedding coordinator will reply to you requesting a non-binding call, which will help you and us focus on the exact requirements for your wedding.
Wedding in Tuscany Gold Package – Efffetti All Inclusive Weddings in Tuscany