Religious, Catholic and Same-Sex Weddings in Italy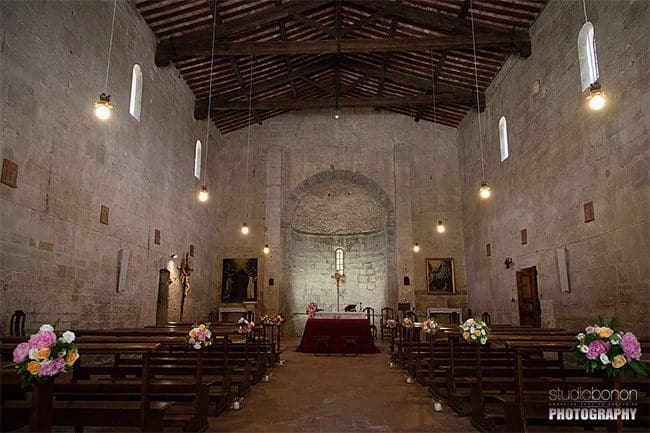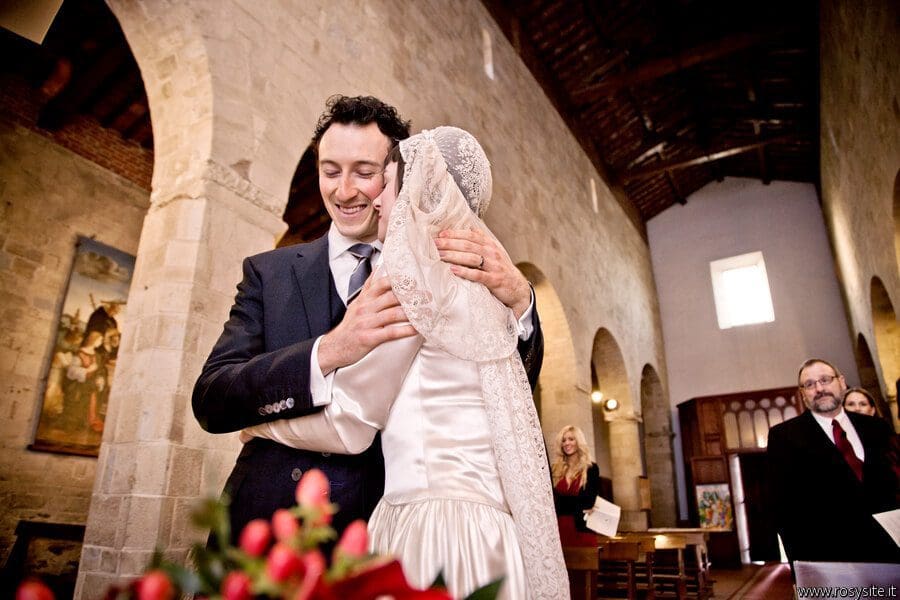 A Roman Catholic wedding in Italy is legally binding and recognized by the Italian authorities because it contains a civil element within the service. Therefore, it will not be necessary to perform a separate civil ceremony. The ceremony will be performed in the local Roman Catholic church, but first you will have to contact your local parish priest in your home country to help you prepare, attend a pre-cana course and collect all the needed documentation. It is impossible to have a Catholic wedding if at least one or both spouses are not Catholic and if one of the two has been married before with a Catholic wedding and has not obtained the nullification of the wedding from the Roman Catholic church (not simply the divorce). Please consider that you need at least 6-9 months of preparation to obtain the documentation needed in your home country at a Catholic church. 
Want to play it safe?
Please NOTE: In Lucca, Florence and several other areas, Bishops do not allow Catholic weddings for non- residents.
Other Religions' Ceremonies in Italy
In Italy we have almost every Christian church, though not in every city. We can help you with organizing Protestant and Evangelical or Anglican weddings. If you wish, any other type of religious ceremonies (such as reformed Jewish or Hindu) can be accommodated. For those religions that are not recognized by the Italian government (i.e. Anglican church), you will be required to have a civil ceremony first. Otherwise, the marriage will not be legally binding under any law. In such cases, couples may wish to have a civil ceremony in their home country and have a blessing in Italy.
Symbolic Weddings, Blessings, Same Sex / Civil Unions
These types of weddings have no legal or religious validity. They can be celebrated at the most beautiful locations without legal restriction. Our team of wedding celebrants will create the most tailored and personal ceremony for your symbolic wedding that can include religious readings. Symbolic weddings can be performed between any type of couple from any country, including gay wedding commitment ceremonies. In Italy, a new law about Civil Union has been active since May 2016 that allows same sex couples to apply for a Civil Union Ceremony. Civil Unions are similar to Marriages but have a few differences in the procedure. Town halls may require slightly different terms to apply. We can offer the most amazing ceremony to celebrate your wedding in Italy but please contact us to make sure you can get married here with legal validity.
Enquire below to be contacted by one of our Wedding celebrants in Italy
Please Note: After filling in the form, please make sure you check your inbox for our reply, if you do not see any, please look into your spam folder. It may happen that our reply email are captured by spam filters, if so, please add our address to your white list. Thanks
*Read here our Privacy Policy
Privacy
*By inquiring through this site, you agree to the privacy policy terms. Your registration implies agreement to receive updates, information and more generically, communication from this site administrators and representative and from the team of Efffetti Wedding Planners In Tuscany and Events in Italy in relation to your request. Your information is kept and used according to the Legislative Decree N° 196/2003. Efffetti will not sell, rent or pass your data to any third party without your prior written approval. Under art. 7 of the Legislative Decree N° 196/2003 it is your right, among other things, to know your how your personal data treated is by us, in addition to requesting its integration, correction or deletion.
An Italian wedding coordinator will reply to you requesting a non-binding call, which will help you and us focus on the exact requirements for your wedding.
Religious, Catholic and Same-Sex Weddings in Italy