Flowers for Weddings in Italy
Silent, fragile, gentle… flowers are the quiet witnesses to your wedding day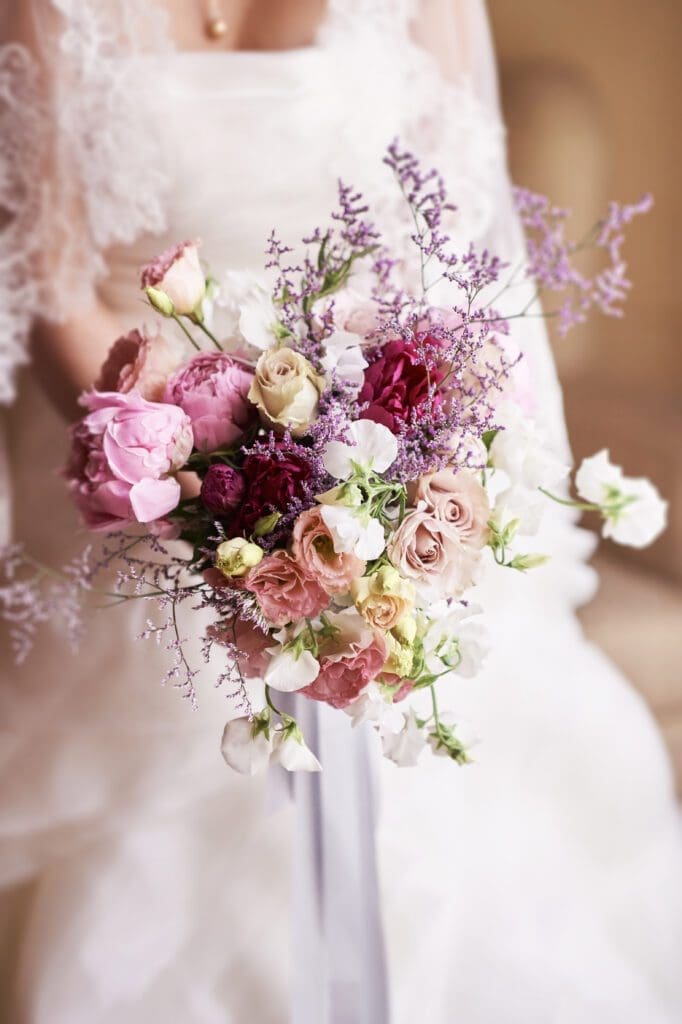 A little bit of history about flowers for weddings in Italy
The practice of decorating the bride with flowers is ancient and started in the Arabic society. On their wedding day, brides-to-be were adorned with the white and gentle orange flowers symbolizing fertility. This habit, started as a wish, or better, a good omen for the bride to have many children, though the symbolic meaning of the bouquet changed to represent pureness and naïveté of the bride-to-be.
In Italy this tradition started between 600 and 800 AD, during the Moor invasions in Sicily.
Wedding flowers today
Nowadays wedding flowers and bouquets have changed according to local traditions. This is why in Italy; you will likely see weddings with white as a predominant colour in flowers with white roses being very much the first choice for their meaning of pureness and fidelity. This is not at all a rule and more and more frequently we see weddings with brightly coloured flowers which reflect the season and style of the wedding.
Whichever flowers you prefer, they remain the foundation to create the right atmosphere for such a magical day.
Flowers at a wedding are typically used to adorn the church, the main wedding table, each wedding table at the feast and obviously for the bride, without exaggerating and sticking to the seasonality, theme and style of the wedding and of the couple and … not to forget, personal taste!
There are a wide number of images of every type of wedding flower decorations and wedding bouquets. We have tried to collect some of them from our weddings by using a Wedding Flowers board on Pinterest.
We suggest that you follow our Wedding Flowers Board to view a wide variety of wedding flower images and to get ideas and inspiration for the flowers for your wedding in Tuscany – Italy.
Flowers that are in season are the best choice for your wedding, you can ask us about which preferences you have and together with the best florists in Tuscany, we will guide you to the solution for your wedding.
Flowers for Weddings in Italy