The Ultimate Guide to a Dreamy Destination Wedding in Tuscany: How Much Does It Really Cost?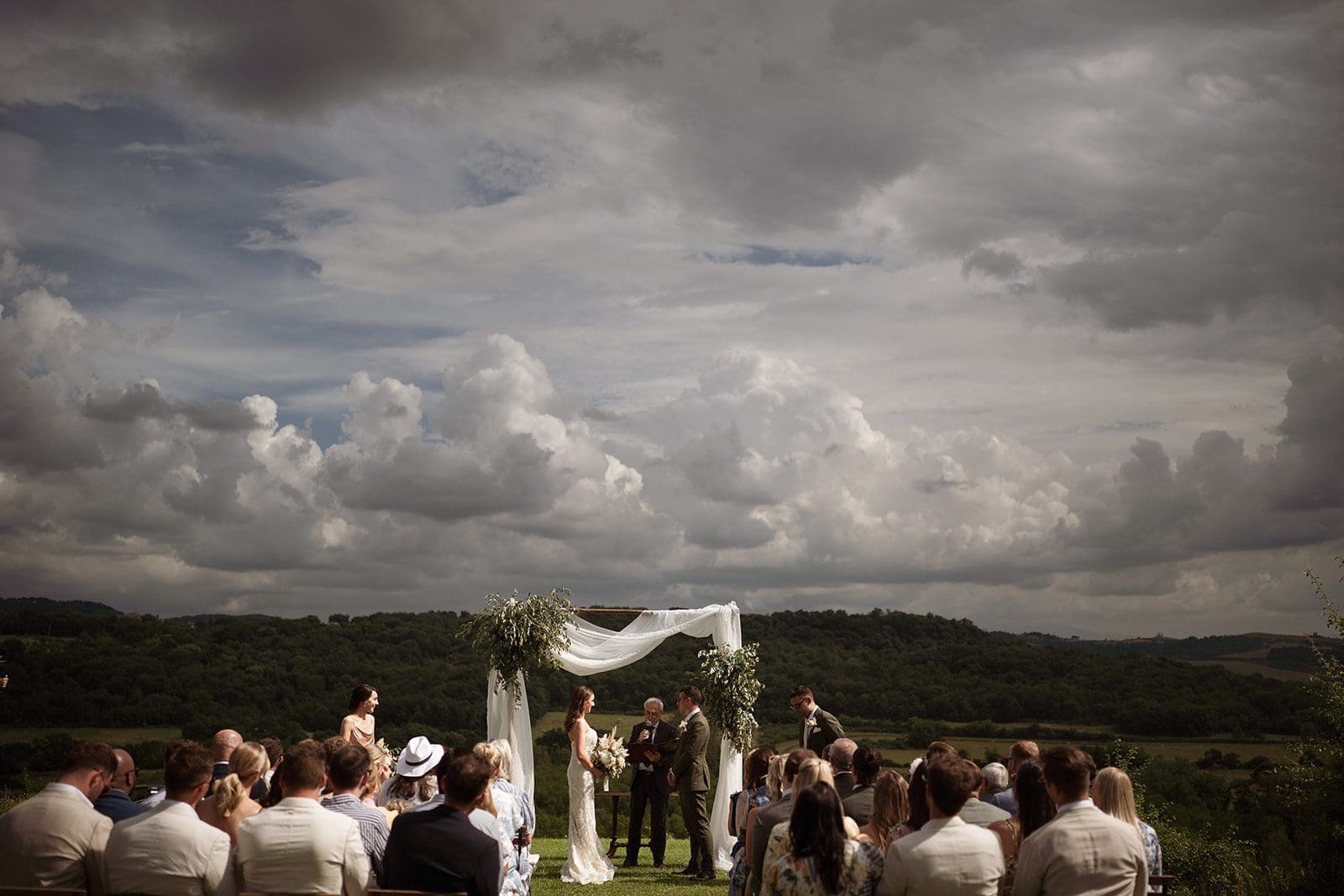 Imagine saying your vows as the sun sets over the rolling Tuscan hills, the scent of fresh grapes filling the air, the love of your life by your side. Sounds like a dream, doesn't it? Tuscany, with its rustic charm and breathtaking landscapes, is indeed one of the most sought-after wedding destinations globally.
If this dream is yours, you might be wondering, "How much does a destination wedding in Tuscany cost?" As with many things in life, the answer is not as straightforward as one might hope.
There are countless variables, from the number of guests and additional events to the specifics of your dream wedding. But don't worry, we at Efffetti Wedding in Tuscany, are here to provide guidance and support to make your dream come true within a budget that suits you.
Creating Your Dream Wedding in Tuscany: A Comprehensive Budget Breakdown
The costs of a Tuscan wedding can significantly vary, with multiple factors influencing the final tally. However, to give you a ballpark figure, a wedding with 50 to 100 guests, inclusive of venue hire, catering, flowers, music, hair and makeup, and photography, could range anywhere from €20,000 to €60,000, before adding VAT, as per Italian law.
Choosing a venue and catering often accounts for about 70% of your total wedding budget. And remember, the beauty of Tuscany is in its diversity, offering a wide range of stunning venues to suit different tastes and budgets.
Additional costs such as flowers, music, extra activities, photographer and music can add a significant amount to your overall budget. For instance, a beautifully arranged bridal bouquet starts from €190, plus VAT, while a captivating string quartet can cost from €1,200, plus VAT.
Now, let's think about transportation and accommodation. Tuscany offers a wide array of accommodations, from rustic villas to luxury hotels. On average, you might spend between €200 and €500 per night per person for a villa that can host your guests. For transportation, Tuscany is well connected by airports and trains, but you might need to budget for car rentals or shuttles if your venue is tucked away in the countryside.
And let's not forget the paperwork! At Efffetti Wedding in Tuscany, we offer Wedding Paperwork Management packages. These packages include guidance, interpreting, official translations, and celebrant research assistance to ensure a smooth, hassle-free process leading up to your big day.
If you're planning to host extra events around your wedding, such as a welcome dinner or a farewell brunch, these also need to be factored into your budget. It's these additional events that often add the icing on the cake of a destination wedding, creating an unforgettable experience for you and your guests.
In conclusion, while the cost of a destination wedding in Tuscany can vary significantly based on various factors, careful planning and the right guidance can make your dreamy Tuscan wedding fit within your budget. Reach out to us at Efffetti Wedding in Tuscany for expert advice, personalized planning, and a wedding experience that you and your guests will cherish forever.
Remember, your Tuscan wedding is not just about the cost—it's about creating lasting memories in one of the most beautiful settings in the world.
Still unsure about your budget? Need more detailed guidance? We invite you to book a paid budget planning consultation with us. We can provide you with a more tailored estimate and help you navigate the many variables involved in planning your dream wedding in Tuscany. Simply click on the button below to inquire about our paid budget planning consultation. Our team of experts will be more than happy to assist you in creating a memorable and affordable wedding experience in beautiful Tuscany
How Much Does a Destination Wedding in Tuscany Cost?